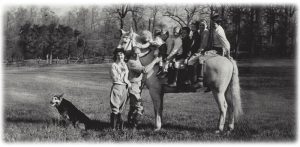 FB Press Release: May 22nd
A FILM FOR THE ENTIRE FAMILY – HARRY & SNOWMAN  
 "A cinematic bouquet to the world…it simply has to be seen" Indie Wire
"Gallop, don't trot to Ron Davis' winning documentary" Los Angeles Times
 "The Snowman of Ron Davis's documentary…
is a horse that melts the heart" New York Times
On Wednesday June 13th Crooked Tree Arts Center is teaming up with Brek-n-Ridge Farms' Karin Reid Offield and the Snowman Rescue Fund to premiere the Petoskey, Michigan screening of Offield's award-winning documentary film, Harry & Snowman. The screening will take place in CTAC's Theater at 6:45 p.m., with a conversation taking place first at 6:00 p.m.
This special event – "How Dreams Can Come True & the Olympic Journey" – will begin with discussions between Karin Reid Offield and Hannah Neff, both local aspiring riders in the sport of equestrian dressage.
Growing up in Aspen, Colorado, Karin wanted to be just like Warren Miller, a famous maker of ski films. But instead, she decided to make films about horses and show jumping. Karin's first unreleased film documented the world of American equestrian show jumping, and her most recent, Harry & Snowman, documents the journey of a specific equestrian and horse team from the late 1950s and 1960s.
Snowman was an old Amish plow horse that Harry rescued off a truck that was bound for the meat and glue factory for only $80. Less than two years after Harry rescued Snowman, the duo became national show jumping champions, media darlings, and a Cinderella story, in their own right.
Harry & Snowman was the 17th highest grossing documentary of 2016, out of 155 choices. It was voted the Best Documentary, Audience Choice, or the Grand Jury Award on the Film Festival Circuit in New Orleans, Prescott, New Hampshire, Malibu, Woods Hole, Nantucket, and Hot Springs, and was awarded the highest honor of Best Feature at the 2015 Equus Film Festival, eventually bringing home eleven garland awards.
Hannah Neff, a self-proclaimed equestrian at the age of four, has Olympic dressage dreams. Now 13, Hannah will be training with Tonya Grant, United States Dressage Federation Gold Medalist, and preparing to compete as a junior rider this season. Karin and Hannah both share a love, passion, and talent for dressage, and will share stories from their journeys toward accomplishing their respective goals.
A Q & A session about the making of the film with Executive Producer Karin Reid Offield will follow all the screenings. Tickets for the Crooked Tree evening can be purchased on-line at www.crookedtree.org Tickets are $10.00
The Lyric Theater in Harbor Springs, on Monday June 25 at 5 PM & Tuesday June 26 at 1:30 PM presents Harry & Snowman. Karin Reid Offield's award winning documentary will be a fundraiser for The Michigan Horse Welfare Coalition and the Snowman Rescue Fund.
For animal rescue situations, the definition of a coalition is a temporary alliance of distinct parties, persons, or states for joint action ie:  an alliance for combined action!  These coalitions of rescue organizations, veterinarians, law enforcement officials, equine media, and concerned citizens provide responsible horse owners with hay, veterinary, and humane euthanasia assistance, and assists law enforcement agencies with the response to equine neglect, abandonment, and cruelty cases.
"Horses and donkeys are covered equally under Michigan's animal cruelty statute just like any other animal, and you can't neglect, abandon, or harm them any more than you can a cat or a dog," Jodi Louth, president of the Michigan Horse Welfare Coalition, said in a recent news release. Karin adds,  "It is wonderful to see so many groups working together to place horses and mules in homes where they will be loved.  Harry & Snowman and Brek-n-Ridge Farm welcomes our friends coming from Lenawee County."
The second charity receiving assistance is THE SNOWMAN RESCUE FUND.  Located in Pennsylvania near the New Holland Auction where Snowman was bought for eighty dollars, the Omega Horse Rescue & Rehabilitation Center gives other slaughter bound horses the same chance that Snowman had to become a part of a loving family. Omega has placed more than 1,200 horses since its foundation in 1997. It is organizations like these around the United States, in the corners of our towns, like the Little Traverse Humane Society, that are making a difference. The animals are eternally grateful!
The money raised by the screenings, DVD's and new Snowman book will go directed to the charities. "The book takes you inside the family, as though you are sitting down to dinner with them." Karin concludes.
A Q & A session about the making of the film with Executive Producer Karin Reid Offield will follow all the screenings. Tickets for the Lyric Theatre screenings are available in advance at Brek-n-Ridge Farm 231-242-0012 (ask for Liz) or at the door 90 minutes before each screening. No Credit Cards.  Tickets are $20.00.  Only 70 tickets are available.