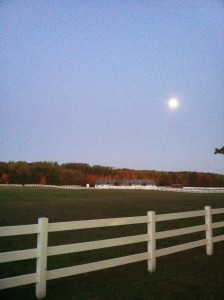 How did Brek-n-Ridge Farm get it's name?
By boat the farm is seen from the waters of Little Traverse Bay on Lake Michigan.  The old potato farm and adjoining dairy farm- yards lie between the hilly ridges of Birchwood Farms.  At the bottom, above the lake, Brek-n-Ridge Farm has become a serene pastoral working horse farm with miles of trails for riding and fields for grazing. This neighborhood has been a farm since the early 1900's. An ancestral name from a native life, Brek-n-Ridge Farm will welcome you – and with our horses we hope to inspire you.
What Does Name "Brek" Mean
Brek means in horse riding going to great heights and equally great depths, because this  can make you a better person and a better rider. Most equestrians are emotional and fixed in their opinions. At Brek-n-Ridge Farm we can train you to be versatile because we know that you have the ability to learn easily. Horse people are hospitable, sentimental about horses and we all do admire a rider's prior training techniques. We are Brek!
Horse people are ruled by the love of the horse and when horseless we know that Brek-n-Ridge Farm can be a placefor you to visit so this love can be encouraged and your horse needs appreciated. You are Brek!  Join us.